I have not had much time to do the things I would like to do . I have found out as you get older time goes by faster. It always seams to fly by. Each day is shorter than the last or is it you have more to do than the last day.
I have a new interest that I will be adding to my site.That is PDA .It is a Toshiba 310 . How I or anyone can live without one is insane
Spring will be here soon and the Garage will be back in bus
I haven't worked much on my ole' Jeep.It does have the frame kind of primed in some spots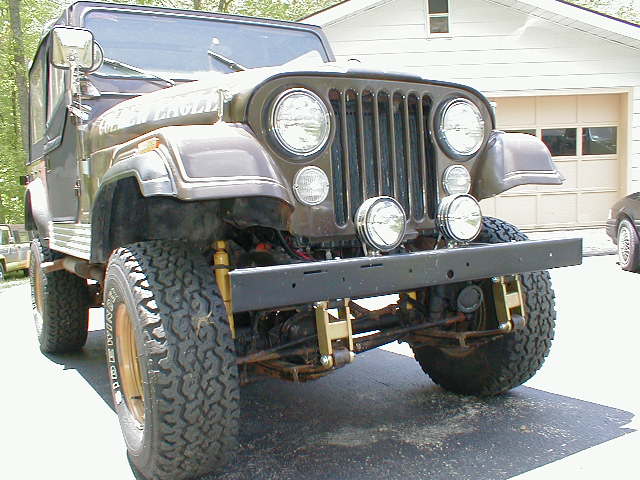 Iam currently working on:....My 1977 Jeep CJ7,Golden Eagle .That I have had for 8 years.Always fixing and tinkering with.Trying different things and combo nations to see if they work or just look stupid.Click the link to the left labled JEEP to find out what I have screwed up now.
I have started the rebuild my jeep . Check out the Jeep Update
---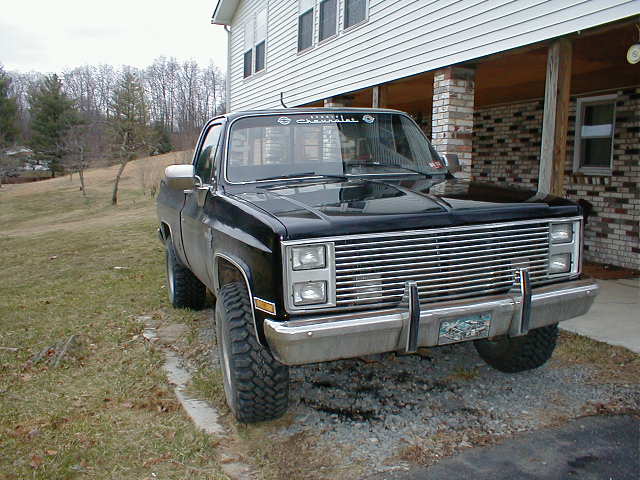 Second my newly adopted 1985 Chevy pickup,which is in need of major surgery.It's a mess..............This page has only just started.Dont except much.If you really need to.You know where to go.Iam currently working on this page ...so don't except much.
---
Third is m
y 2000 Suzuki Marauder.It's NEW I don't have to do anything to it ,just clean the chrome till it shines.Well maybe....Iam starting to.. lets say adjust it's appearance a little.Click the button on the left marked BIKE to see it begin.
---
If you have a similar project drop me a line at cutter@hotmail.com :make subject line garage