This is my 2000 Suzuki VZ800 Marauder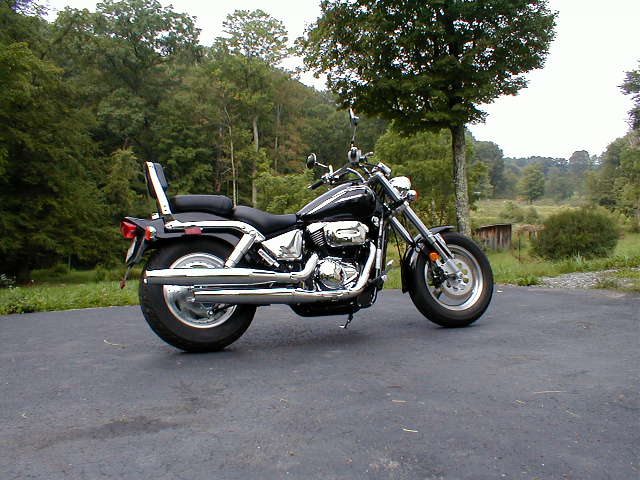 Features

From the Suzuki web site:
The 2000 Marauder's styling makes a not-so-subtle promise. From its striking paint job to its flat bars, from its contoured seat and rear fender to its drilled disc brakes, the Marauder's drag-bike inspired design doesn't whisper performance...it shouts it. And it's speaking to anyone with a craving to cruise!
Fire up the V-twin engine and you're rewarded with a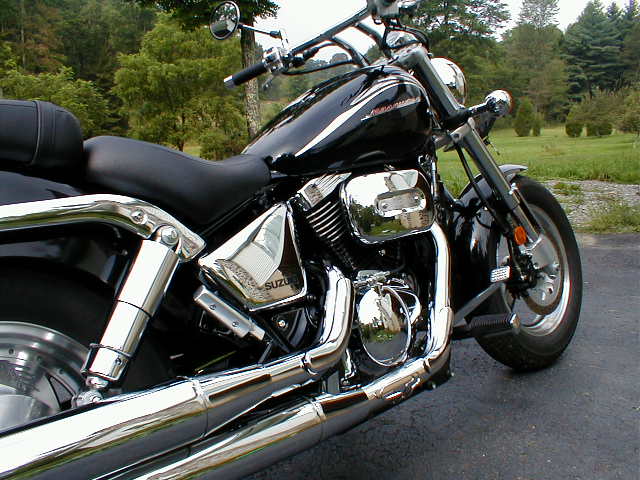 deep rumbling exhaust from the dual pipes. Now you're ready to ride. The powerplant features a wealth of advanced technology - Suzuki's exclusive Twin Swirl Combustion Chamber head, an overhead camshaft and four valves per cylinder - that translates directly into strong performance across the powerband. The five-speed transmission lets you cruise effortlessly around town or on the open highway, and it has a back-torque limiter for smooth downshifts.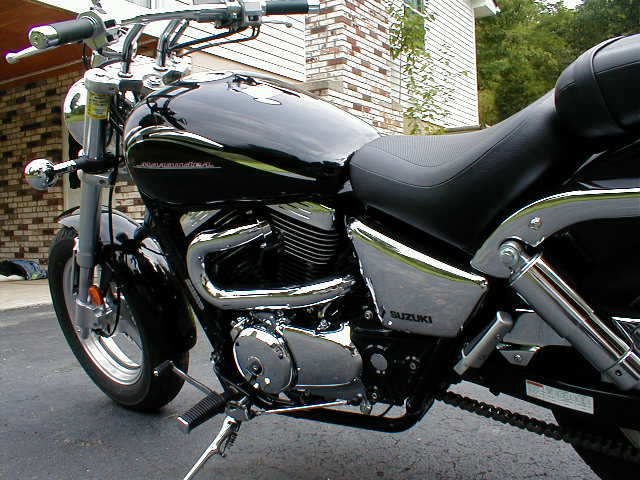 The Marauder has a unique combination of designs that make it agile in turns and remarkably comfortable on the open road. First, it has a low, 27.6-inch seat height and a dry weight of only 456 pounds, making it especially maneuverable in city traffic. It features technologically advanced inverted forks and a striking dual-shock rear suspension system which provides smooth feedback and ensures crisp responsiveness. At the same time, it has a long, 64.8-inch wheelbase, which allows it to offer a roomy seating position.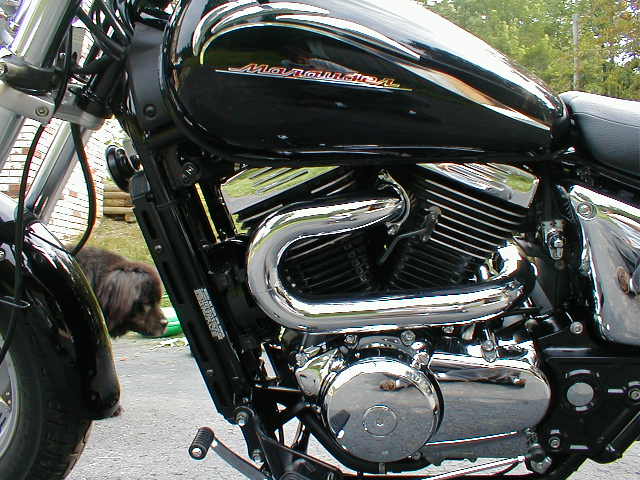 The new Marauder also adds a deeply padded and well-contoured saddle to ensure comfortable cruising wherever the road takes you. Whether you want to muscle your way across the city or down the road, the choice is clear: the Marauder 800.
If you know of any Marauder sites ......let me know....e-mail me subject line-- Marauder
In case you missed it.Move your pointer over the two Marauder emblems at the top onf this page.